Welcome to Iraq's Album. This what the president Saddam Hussein did to Iraq, let see what the Ulooj and their Umala'a will (...), sorry it is a bad word!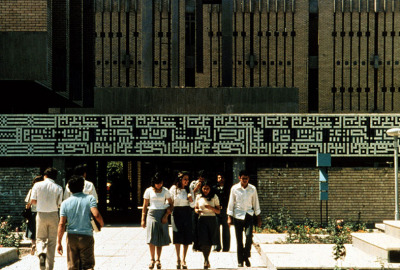 Al-Mustansiriah University 1977
Established in 1963 by the Iraqi Teachers Union. The recent campus had been completed in 1977. The credit for establishing and developing this university should be to Full-Prof Dr. Mousar'a Al-Rawi.